Latest News
Sharing the Joy
K&N in the Community
Date Posted: Sat, 20 Mar 2021
We enjoyed a lovely afternoon in Linde Reserve today, providing a freee community concert for the folks of Norwood, Payneham & St Peter's. This was the first of our "Brass in the Park" concerts, and initiative which has been kindly supported by the City of NPSP. Concerts 2 and 3 in this series will be in October and late November this year - stay in touch with us and hear about these and other concerts by joining the mailing list, checking back here and on facebook.


Sharing The Joy
Date Posted: Sun, 13 Dec 2020

It was a busy weekend for the band, with our players involved in a number of Christmas-themed events in our local community and at the South Australia Museum.

The fun began on Saturday evening at Norwood Oval, where the whole band provided pre-movie entertainment for the City of Norwood, Payneham & St Peter's annual Christmas Movie.

An appreciative crowd was wowed by the sounds of the band as they played a range of movie classics and more recent titles such as the theme from Batman and The Incredibles. Soprano cornet player John Nicolson was thrilling as soloist in Live & Let Die. Many thanks to the City of Norwood, Payneham & St Peter's for inviting us to perform, and for their ongoing support of the band.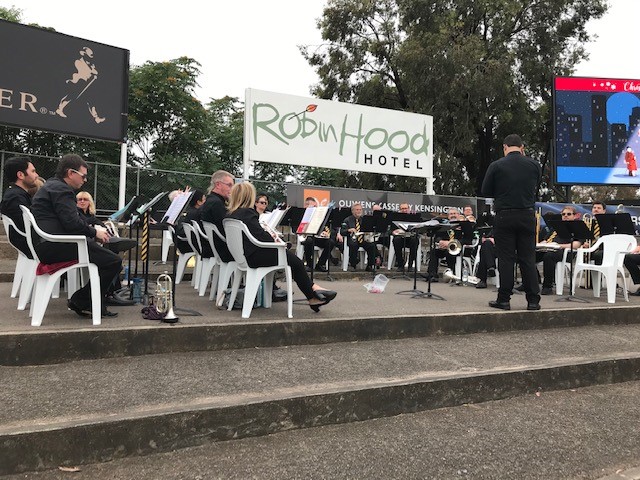 Next up was the band's end of year Presentation and celebration, where long-serving player David Mounsey was awarded the Phil Couchman Bandsperson of the year award for 2020. Immediate past president Sean Venning highlighted David's commitment to playing excellence and his support in the administration of the band over a number of years in presenting the award on Saturday night.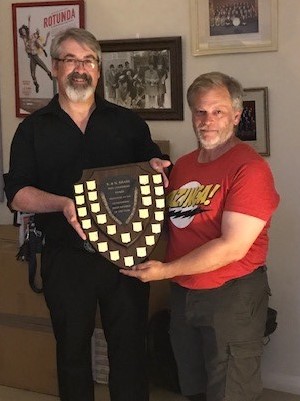 The weekend concluded with two outdoor quintet performances on the lawns of the South Australia Museum, with many thanks to the City of Adelaide for supporting our involvement in the City of Adelaide Christmas Festival. Yesterday's performances were the final two of four similar performances, with quintets also appearing on Melbourne Street on the previous two Sundays.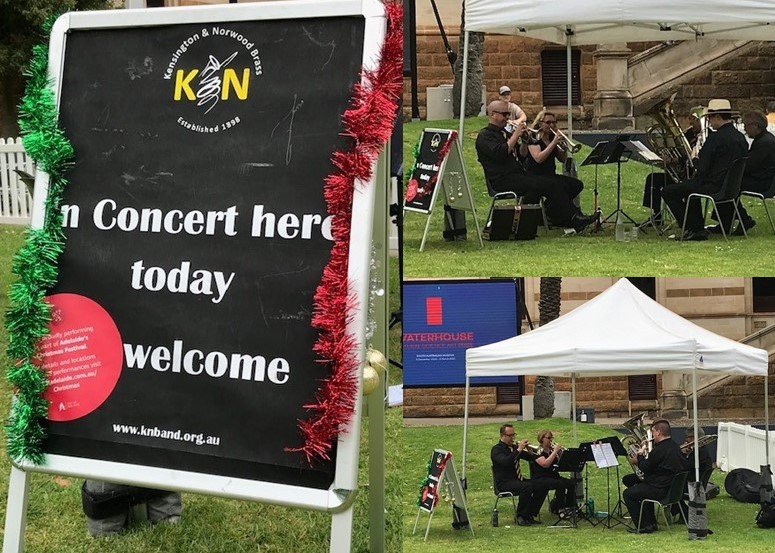 Merry Christmas to all from K&N and we look forward to seeing you for the Fringe in early 2021!
K&N Youth Brass 2021 - Musical Director position available
Date Posted: Tue, 8 Dec 2020
K&N are excited to announce the revitalisation of the Youth Brass program, starting in February 2021.
If you are a passionate educator with some conducting skills, or an interest in conducting, then we would love to hear from you.
Attachment:
Join K&N Youth Brass in 2021
Date Posted: Tue, 8 Dec 2020
Tim Frahn steps in as MD
Date Posted: Mon, 18 Mar 2019
K&N Band would like to announce that with the departure of Robbie Kavanagh, who has stepped down as MD to pursue his studies, Tim Frahn has offered to assist the band by filling in as MD.

The band and committee look forward to working with Tim over the coming months as we prepare for ANZAC Day ceremonies, a major concert being planned for may/june and the Mitcham Band Festival.